About Us
A & G Precision Corporation has been dedicated to producing high quality pieces since its inception 30 years ago. Today, we offer our services to you.  Our concept is simple: when we accept a job, all of the required manufacturing steps are performed on the premises.  Nothing is sent out.  We oversee the order from start to finish, ensuring that the final product meets our high standards.  We never do welding repairs on our products. 
We use mercury-free materials melted and manufactured in the USA exclusively.  Our products comply with the requirements of DFARS, EU Directive 2002.95 EC.RoHS. We will supply a certifcate of compliance for our products on-demand for our customers.
Our Product and Facilities lists display our equipment and the various metals we use.  If you would like a competitive quote, please call, e-mail, or fax us.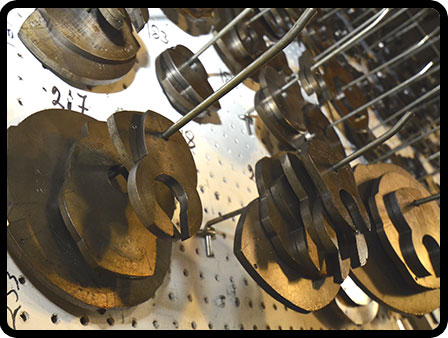 Thank you,
A & G Precision Corporation
680 Albany Ave.
N. Amityville, NY 11701
Phone: 1-(631)-957-5613
Fax: 1-(631)-957-8722
E-mail: AG_Precision@yahoo.com