Welcome to A & G Precision Corp.
We are screw machine specialists who have been in business for over 30 years. We offer many services, including:
Custom parts; Metric size screws made to order
Parts made to print
Manufactured from a variety of metals, including Carbon steel, Stainless steel, Monel, Brass, Bronze, and Aluminum
Plastic parts manufactured from Nylon, Teflon, and Delrin
Fasteners for OEM, packaged and bulk
Pic, Berg, Allied, and Sterling Shoulder screws
Most Sizes in stock
Immediate shipment from Huge Inventory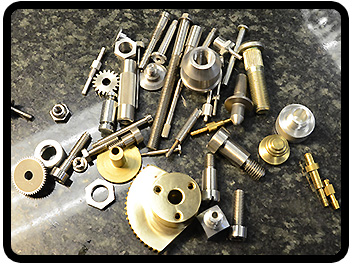 Our materials are melted and manufactured in the USA.
All manufacturing is performed in-house.  Our mercury-free products are never subject to welding repairs and comply with the requirements of DFARS, EU Directive 2002.95 EC.RoHS.  We will supply on demand a certificate of compliance for our customers.